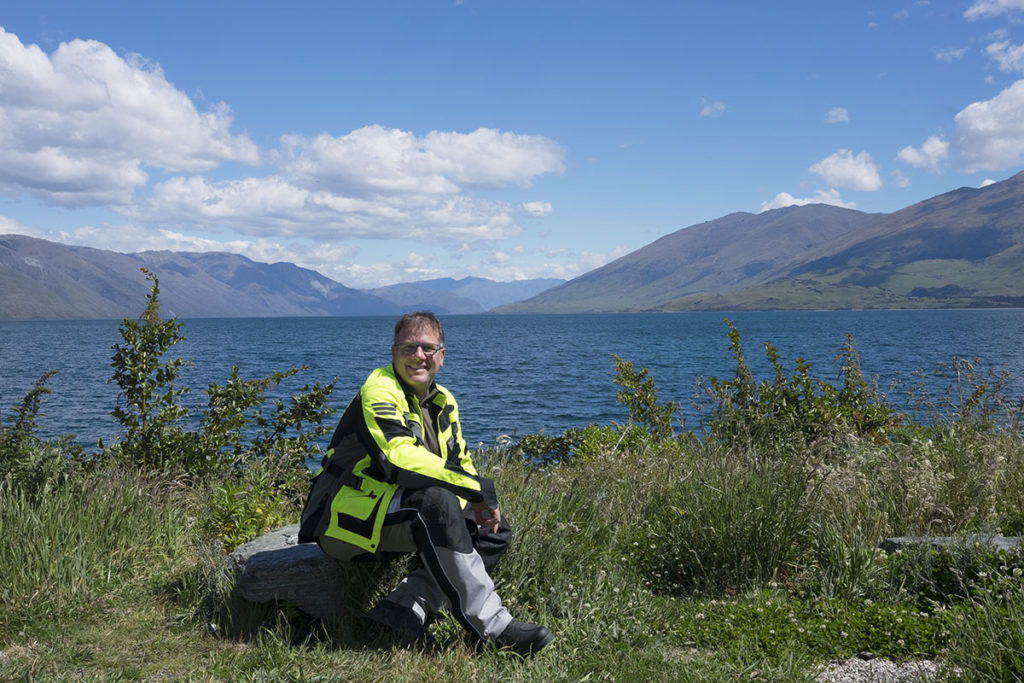 I want to travel more;
I may have to do it outside the US
When I started this blog a couple of months ago, I had not traveled outside the US in several years. As a mostly-solo traveler I had become far too accustomed to the crappy way the needs of solo travelers are served in the US, where "single accommodations" means little more than "same thing a family gets, but we'll give you a 10% discount." Unfortunately, the structure of the U.S travel industry doesn't do much for me. More and more, I've stayed home or gone to a couple of places where I knew people and they knew me.
When I travel I don't want to be committed to the schedules or detailed itineraries of an organized group, so I tend to be on my own or with one other person of similar mind. But I also don't want to be alone every moment and some things – like hiking in alpine terrain – are best done with others. So I want to be in places that favor encountering people with similar interests. That's a niche that the US tourism industry doesn't fill very well once you've hit a certain age, and not all that well even when you're younger. This trip reminded me that my particular niche is better served elsewhere.
I'm not going to call it a resolution, but the goal this year is to travel more. Unless something unexpected happens in my life, much of that travel will be solo. If that means "outside the US," then so be it.
Home just isn't great for solo travel
In the US, travel alone outside big cities is mostly a choice of sitting in a bar talking to a bored bartender (assuming there is one) or being alone in the motel room with the TV. Even if you camp, you'll likely be alone in your campground. As a solo female, you'd have to be super careful in ways you mostly don't in many other parts of the world. Even as a solo male you have to be careful about being around others. Somebody is bound to think that you're there to abduct their kids. (Have had that experience more than once.) Forget about talking to strangers, they'll think you're a freak. Campgrounds are usually designed for isolation: private outdoor living rooms with their own private fire pits, private camp tables, etc. Just don't talk to the neighbors, they may think you're up to something.
All that is great if you have your own group with you, or you never want to encounter anybody else. But it's not so great if the desire to encounter like-minded people along the way is part of the reason you're traveling in the first place. As I noticed the first night on the road, even the campgrounds/holiday parks in NZ — like others in many places in the world — are designed with shared, communal facilities. They work for those of us who are traveling alone but want to connect with others at times. There are lots of solo travelers, even solo female hitch-hikers. The paranoia that discourages and isolates solo travelers in the US is an unfortunate and unique cultural artifact that you shed as soon as you cross an ocean.
When I first learned to ski, I used to stay in the kinds of places I found on my NZ trip. There were dorm rooms at the base of Snowbird and shared rooms available at most of the Alta Lodges. I had fun times in those places, meeting people whose interests aligned pretty well with mine (which is to say, people who were there to ski and didn't care about the spas, restaurants and other "resort amenities" that didn't yet exist at the time). When I finally sold my Snowbird share this past year, the decision came down to the recognition that I didn't enjoy being there anymore, and accepting that I was seeking a collegial, inviting social environment that hadn't existed there in years. [I am told the St. Moritz still exists in Aspen. Good on them.]
In a way, that led me to this latest adventure, and hopefully the next one wherever it may be. The time and money I won't spend at a Utah ski area this month were instead invested in time at holiday parks in Wanaka and Te Anau. That's the best trade I've made in years.
Being alone leads to the best connections
One of the most fun nights of my whole stay was sitting in a TV lounge at the park in Wanaka, watching rugby with a bunch of people who all came from countries where rugby is not played, trying to figure out together "what are the rules of this game?" Not a loud expensive bar scene. Not a forced event. Not a planned "group activity." Not a "luxury experience." Just a bunch of people on vaguely-similar, intersecting journeys, sitting together and laughing about something none of us understood, rather than hiding out in a tent, campervan or cabin, let alone an insular motel room.
I made some friends on this trip, which is more than I can say for any trip in a long time. I enjoyed a mini-romance and a couple of not-quite-romances. I ended up doing some things I wouldn't have known to do, because people I met along the way suggested them or invited me along.
The world does not end with the Lonely Planet Guide. Some of my fellow travelers took me beyond the guidebook to locations that were either new, temporary or just offbeat enough that they weren't common knowledge. Out of respect for all involved and the less-visited places they showed me, I haven't discussed them here. I met other people who might have been fun to travel with if only because they shared my outlook about what travel should be. Maybe I'll meet up with some of them in the future. Maybe, in some other place, I'll be able to show them the stuff I know about that Lonely Planet doesn't.
It's what makes a vacation
Perhaps that's the greater lesson. I like traveling simply, with a block of time and minimal plans, not beholden to a schedule or detailed itinerary. That's what makes it a vacation for me. I haven't had that in a long time and it's time for more of it, because it's when I really come alive. Where I live, it's been hard to find people to go along with that. I need to seek it elsewhere.