You're not in Kansas…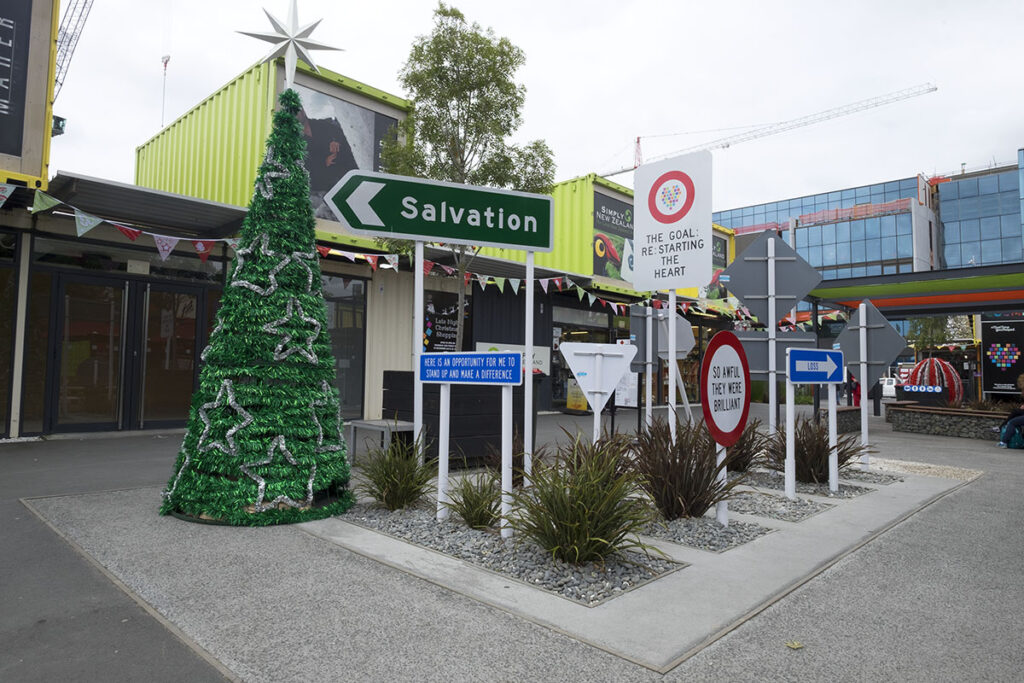 We're getting awfully close to Christmas, but by American standards you hardly feel it. At the same time, what you do feel seems far more authentic and less commercially-inspired.
I guess it's hard to be ultra-Christmassy when it's summer, it's light out 15 hours a day and there's great beach weather on some days. But L.A. often gets the beach weather too and feels very different
The first time I really felt the holiday coming was last week when I went to see Rogue One at a Westfield mall. I can't honestly say I've been paying much attention, but the fact that I wasn't forced to notice is notable in and of itself. The decorations got stepped up after the 15th or so, a month after the US went into overdrive, and by our standard it still seem muted.
It's not that people aren't celebrating. It's that the months-long retail and media hysteria that occupy us in the US just isn't here. My lack of interest in holiday plans (I suspect I'll be recovering from travel) hasn't caused anybody to label me as part of a "War on Christmas" or call me a "bad Jew" for not caring much about Hanukkah either. It seems like people are just preparing for an approaching holiday as it gets closer, in whatever way suits them, without our hysterics. I find it much more pleasant and welcoming.
Next year, maybe I'll come for the Star Wars Part VIII opening night (because, I can beat the USA by 18 hours again!) and stay through the New Year. I could like this season here.