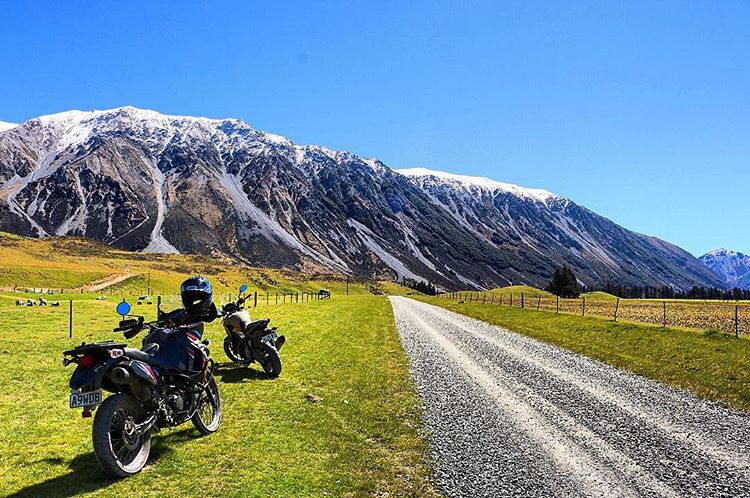 Since I started thinking about New Zealand, I've wondered how I would handle getting around. I knew I didn't want to be in a car going from hotel to hotel, always staying safely inside. For a while I was pretty certain that I'd use a Jucy Van. The US marketing director works at the same co-working space I do and was going to get me a decent discount. I regularly see their colorful vans parked around Venice Beach and they're quite interestingly set up.
But friends have been telling me for years that New Zealand is the best place on the planet for a motorcycle tour. Lots of lightly-trafficked scenic roads. No real freeways on the South Island where I'll be. An easy pace that makes the idea a whole lot more appealing than doing the same thing in the US.
I just got the confirmation last week. A Honda CB500X is reserved for me two days after arrival. It's Honda's entry-level adventure bike and will certainly be adequate for my needs given the nature of the roads. I doubt I'll be going very fast and the price is definitely right.
Whether I keep the bike for the long haul or find myself heading back to Christchurch to swap it for a car or van remains to be seen. It's the shoulder season and the rental company doesn't anticipate any issues with me keeping it so long as I'm back a few days before Christmas. As with much on this trip, I'll take it as it comes.