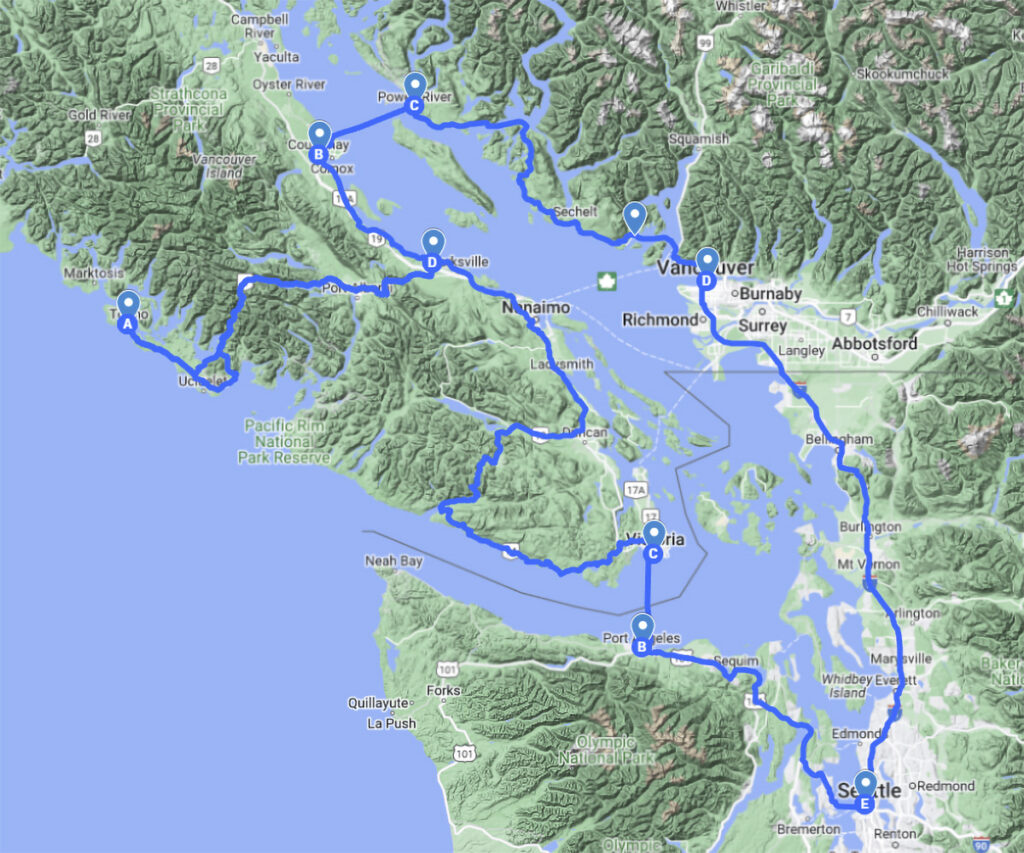 And it's sure been too long.
The very rough plan: Leave Seattle Sunday on the Bainbridge Ferry, then ride to Port Angeles and catch the Coho Ferry to Victoria. Monday morning, head around the bottom of Vancouver Island then roughly north back to the other side and an overnight in Qualicum Beach. Then off to Tofino for a couple of days of photography. After that, who knows? Maybe I'll like Tofino and stay? Maybe I'll get bored and decide to head back across the island and northwest to Campbell River? Or maybe I'll meet somebody and get other ideas. That's been known to happen t me. But I'll end up back on the mainland and down in Vancouver on Saturday night for some fun socializing with somebody special before heading home.
More details later this week.