This one was kind of unplanned. I started taking the ferry from Mukilteo to Whidbey Island. The original general idea was to continue to the north end of the island, emerge on the mainland near Anacortes then maybe do a bit of a loop into the mountains before heading south to home.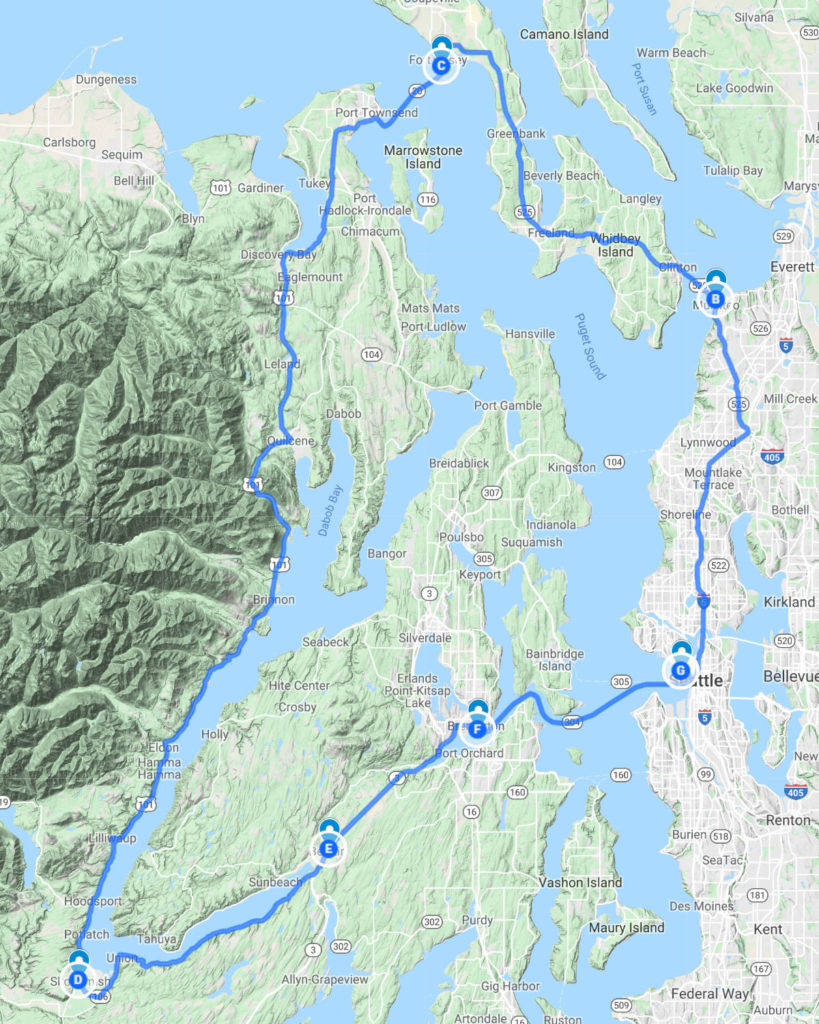 But as I pulled up to Fort Casey in the middle of the Island, I saw the Port Townsend ferry loading up. There was space, so I got on and resumed my ride on the Olympic Peninsula side. From there it was a familiar loop around the Hood Canal with a familiar Starbucks stop before proceeding this time to the Bremerton ferry. Bremerton is one of the longer ferry lines, about an hour end-to-end and made for a nice end of the day.
I stopped along the way at the old Cushman hydroelectric power plant, one of those buildings that was built when they still liked public structures like these to look good. It's a small powerplant, but a gorgeous building across from the lake.