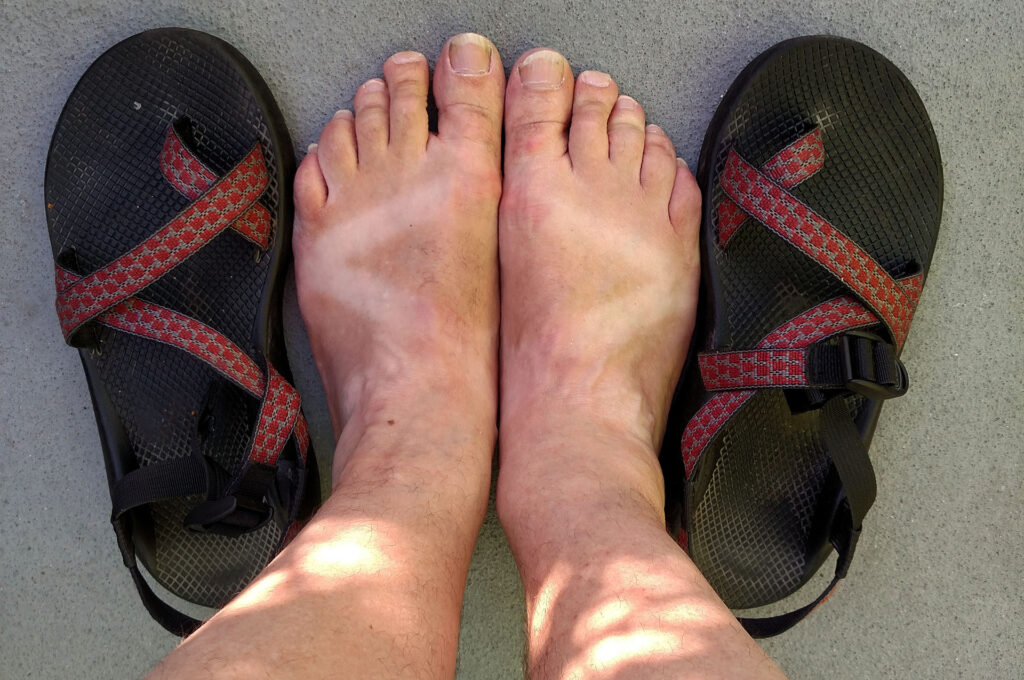 Tan is coming along. Not quite there, but should be soon.
I have an upcoming motorcycle trip to Big Sur this weekend. Much of the coastal road is still closed, so I'll be accessing the campsite by the Nacimiento-Ferguson Road. A narrow, winding highway across the mountains from Paso Robles to a short stretch of the coastline that is open between two landslides.
I need the adventure, and another opportunity to work on my tan. Details next week.
(Update: Trip never happened due to mechanical issues, aka a shard of metal in my rear tire…)